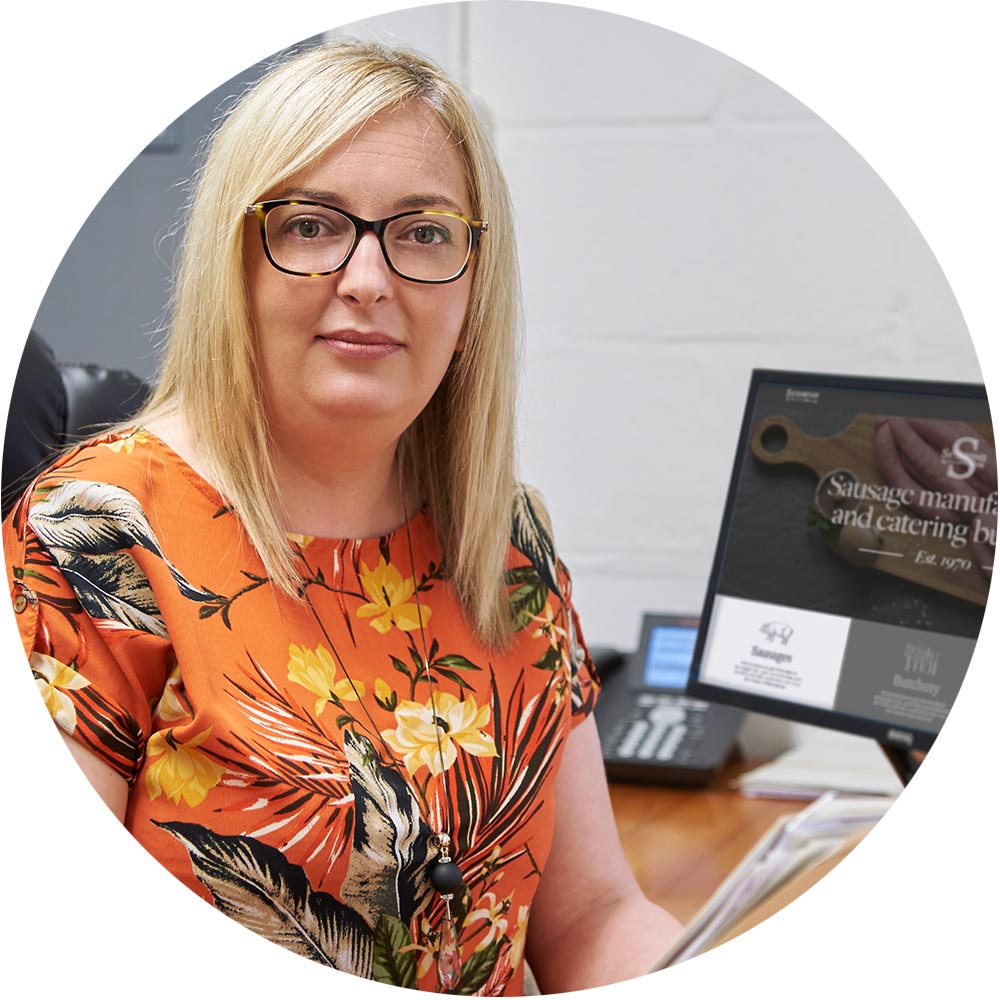 Kate joined the company in 2011. She is a qualified accountant and took the helm from her father (Graham Sessions) in 2015 moving from the accountancy world after having her two children. She continues to run the company with the same values as her father and grandfather before her with customer service and quality being at the forefront.
In her spare time she enjoys spending time with her family, short breaks in Spain and practising yoga/pilates.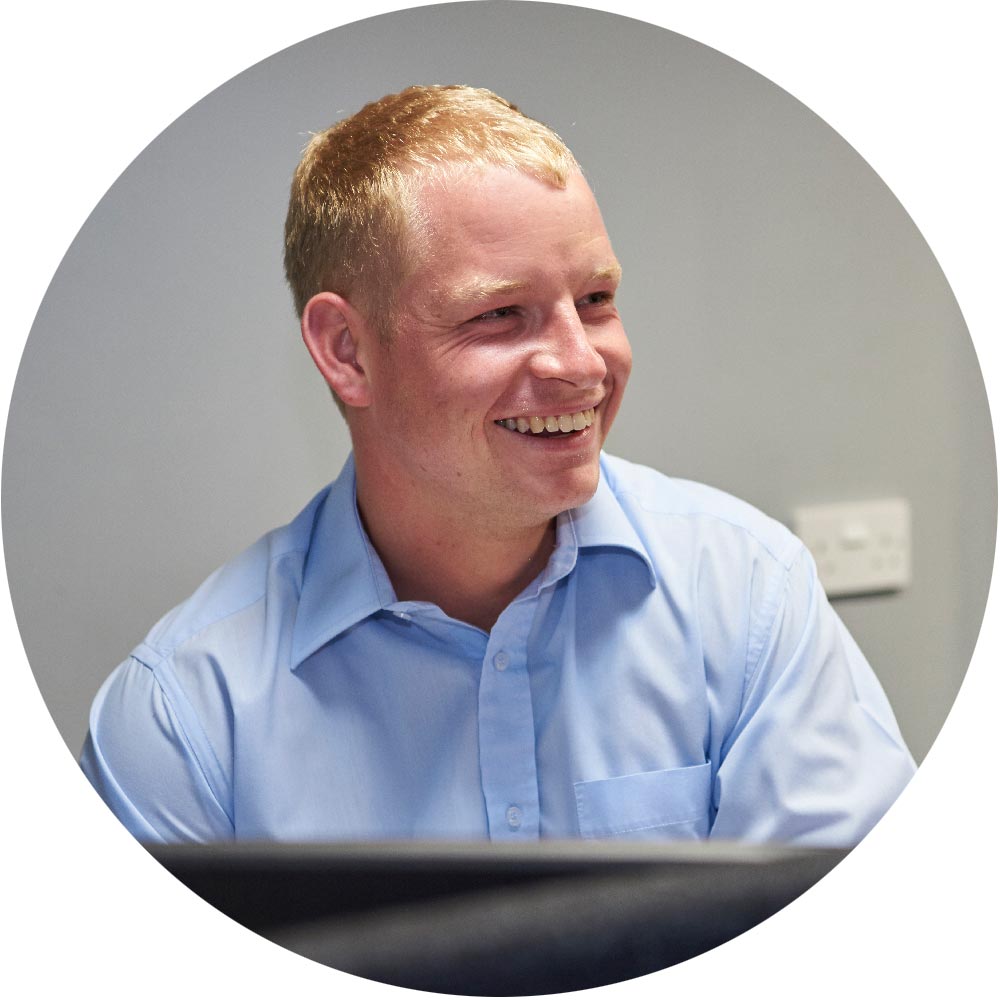 Adam joined the company in 2008 after completing his A-Levels. He has a wealth of experience in all departments of the company and runs the company on a day to day basis. He also oversees all quality and food safety requirements.
In his spare time Adam likes to go the gym, spending time with his wife and taking his beloved dog Rebel on long walks in the countryside.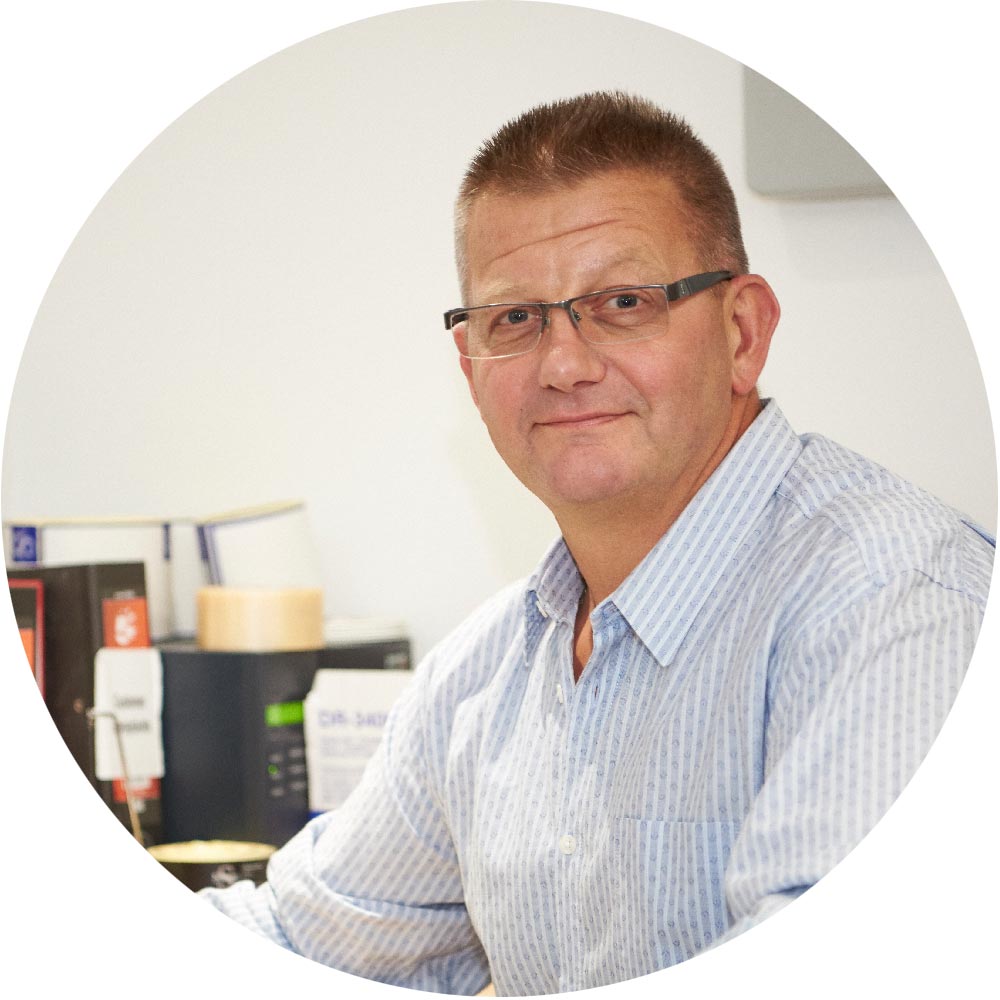 Michael joined the company in 2009. He is a qualified butcher and has over 40 years experience in all sectors of the food manufacturing industry. Michael also oversees all our product development and has worked with the development team to expand our range significantly over the last few years.
In his spare time, he enjoys fishing, photography and fast cars.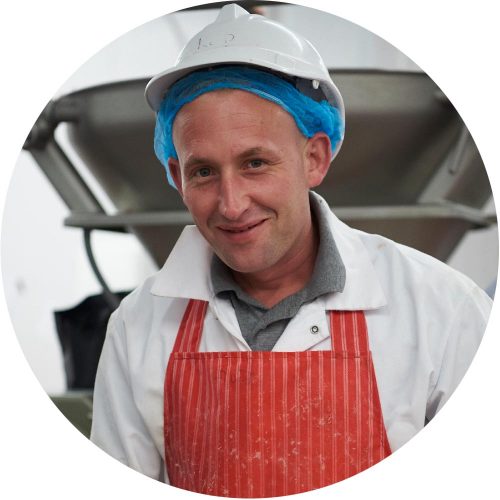 Rob manages our production department (specifically all sausage products). He believes that teamwork is the key to success.
In his spare time he enjoys going to gym, ghost hunting and socialising.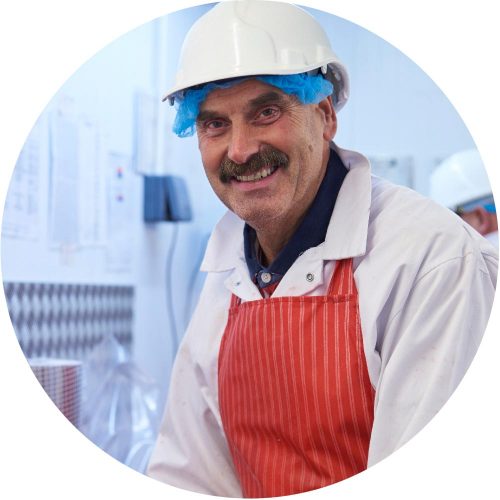 Les has been in the butchery trade since the age of 12. He has a passion for butchery and ensuring that all orders are prepared to each individual customers' requirements.
In his spare time he enjoys keeping fit, playing golf and a cheeky pint at the 19th hole.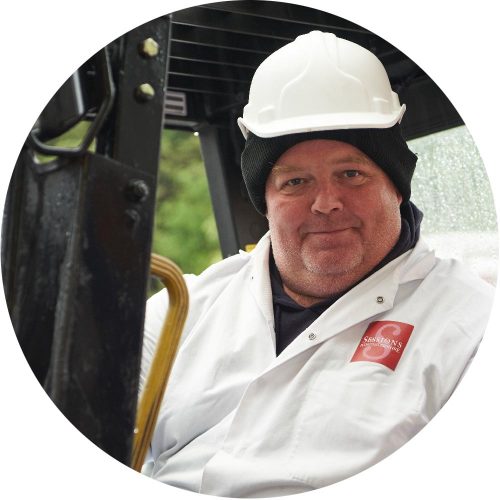 Andy oversees our foodservice department. His strong eye for detail ensures that everything runs smoothly and that all orders are fulfilled.
In his spare time he enjoys sport and playing the guitar (badly).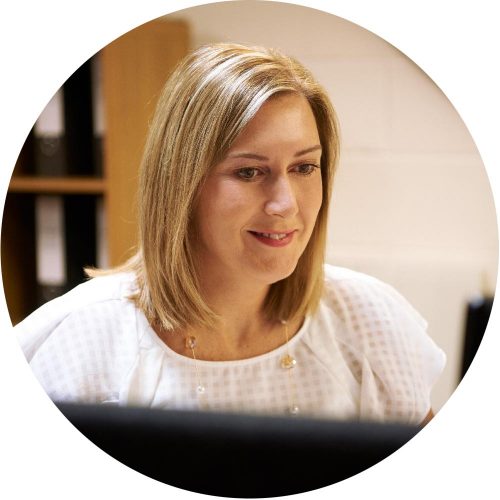 Clare has a strong back ground in finance and has been involved in all areas of running a busy office before joining us to take the role of office manager.
In her spare time she enjoys sampling fine wine, spending time with her family and gardening.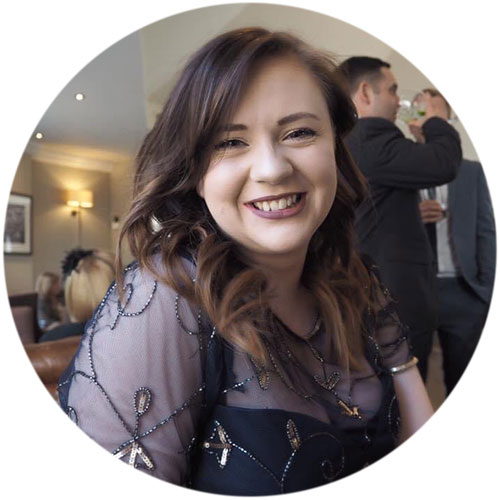 Lauren has over 10 years experience in customer facing roles with a passion for customer service. Although Lauren only joined recently she has already proved to be a big hit with the customers ensuring they receive the best customer service at all times.
In Lauren's free time, she enjoys spending time with her daughter, beauty products and reality TV.